Therapy & Supervision in Beaconsfield, Buckinghamshire
Does life feel like its getting on top of you?
Could you benefit from a place to take some time-out?
... to explore your thoughts and feelings
... to get back on track again
Welcome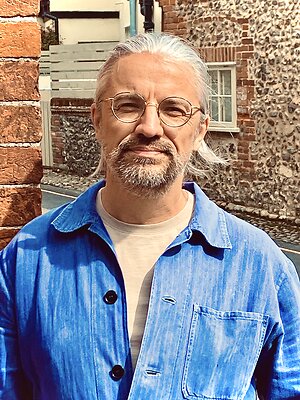 Hello and thanks for stopping by. My name is David and I am an experienced, senior accredited counsellor / psychotherapist, counselling tutor and supervisor. I work alongside individuals (not couples and over 18's only) both in person and online from my busy private practice in Beaconsfield, Buckinghamshire (next door to Prelibato Italian Restaurant in the Old Town).

If you are thinking about trying out therapy for the first time or perhaps have had previous experience of working alongside a counsellor, I hope my website will offer you enough information to awaken your curiosity about my practice. However, if you have any questions you would like to ask or just need a little reassurance before taking that first step then please do not hesitate to contact me, in confidence. I shall look forward to hearing from you.
Counselling
Counselling is a talking therapy that is based upon a respectful and supportive relationship within agreed boundaries. It is not about giving advice or telling people what they should do to make themselves feel better. What's more, counselling is not a question and answer interview, it is so much more yet still something not to be frightened or intimidated by. I believe we are all capable of change, even for those of us who have struggled with the idea that expressing emotions is a sign of weakness. What we don't express, I might suggest, goes 'underground' but eventually 'will out' either in psychological or physical dis-ease. As Freud once put it, 'our emotions are swallowed alive!'

David Roberts Counselling for Beaconsfield (within easy reach of High Wycombe, Amersham, Maidenhead and Gerrards Cross) is for those who wish to enhance, understand and move beyond their current situation. Furthermore, as your counsellor, I aim to offer a working and supportive environment that allows for an honest exchange of thoughts and feelings without ever being judged.

Please contact me if you feel you could benefit from talking with a counsellor near High Wycombe about what is going on for you right now. It doesn't have to be a particularly dark or unsettling subject. For example, it could be a difficult work relationship, anger issues or a recent traumatic event that you can't seem to move beyond. Sometimes however, it might just be a sense that something doesn't feel quite right and so you want to try and understand what it is. Most of us can bumble along but why bother when there is the opportunity to live life fuller and lighter.

Click Contact, Fees & Location to see further details of my therapy practice in Beaconsfield, Buckinghamshire.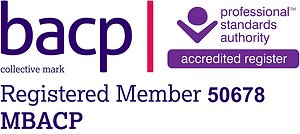 Short-term therapy
Not everyone who seeks out counselling wants to enter into long-term therapy. Therefore, in some cases I provide goal-specific short-term counselling from my comfortable private practice near High Wycombe, Buckinghamshire. Short-term therapy normally consists of between 6 and 10 sessions whereby we keep a specific and agreed focus to the work. This can be determined from your initial consultation which will also give you the opportunity to discuss what you hope to achieve from therapy.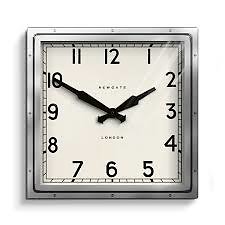 What to expect from brief, time-limited therapy
If you decide on brief therapy we shall agree a set of goals at your initial consultation. Following on from your first appointment we shall then meet for 6 or 10 weekly appointments and concentrate the work on the goals set out at the beginning. As the weeks progress we will work on these goals and carefully monitor progress as the weeks pass.

Fees for brief therapy are the same as for long-term personal counselling. For more information about my fees, please visit my fees page.
Short-term counselling in Beaconsfield, Buckinghamshire is useful for many, though not all personal issues. Though many can be successfully worked on with short-term therapy, there are some personal difficulties that require more in-depth and longer-term counselling. Therefore, we will be able to tell at the initial consultation whether your goals can be achieved either through short-term or time limited therapy. As mentioned previously, brief therapy is not suitable in all circumstances however short-term counselling can help with issues such as anxiety, mild depression, stress, anger, self-confidence problems and work-related situations.

At your first appointment, you and I can discuss whether this type of counselling will be beneficial in your circumstances, based on the personal goals you have in mind.
Questions to ask when choosing a counsellor
When deciding on a counsellor, it is a good idea to find out the following:

• What approach the counsellor uses?
• Are they accredited by a professional body?
• How many sessions do most clients normally attend?
• How long has the counsellor been practising?
• How much do they charge?

Not all counsellors have the same approach and you may need to try more than one counsellor to find one that best suits your needs.
"I went to David at a very low point in my life. I was pretty scared, confused and had given up hope that I would find a way through. However, as soon as we met I knew I had found the right person. David has a warmth about him that allowed me to begin opening up easily and quickly. I now have a great deal more self-awareness – the storm has passed and life is good."

I offer counselling from my private counselling practice in Beaconsfield, South Buckinghamshire which is within easy reach of High Wycombe, Maidenhead, Amersham, Gerrards Cross and Henley on Thames.
What next?
You can contact me by email or phone although you might find it useful to discuss any initial concerns over the phone.

You will be offered an initial consultation from my confidential private practice in Beaconsfield, which will allow you to discuss your current difficulties in more depth. This is also an opportunity for us to meet each other to see if there is a 'fit' as finding a therapist who you feel comfortable with is very important.

The initial consultation is a one off and you are under no obligation to continue. Sometimes it can be helpful if we meet several times before any decisions are made.

If we then both agree that it would be valuable to go forward, we will decide upon a day and time that suits your schedule. Notably, I see clients mostly every week at the same time and on the same day but this can be flexible for example for those working irregular hours.

Sometimes if people are seeking therapy for the first time they may feel nervous, it can feel like a very big step to take. I believe that finally facing up to your difficulties and deciding to do deal with them takes a lot of courage so I always do my best to make the process as easy as I can.

On occasions I may not be able to answer your call; please do leave a message and I will telephone you back quickly and discreetly.

* Your confidentiality is assured at all times.
You can also find me on these counselling directories:
I offer face to face, individual counselling and supervision in Beaconsfield, Buckinghamshire and remotely via Facetime, Zoom or Skype.